Aggregates & Colored Deco Rock
Pacific Stonescape stocks a wide variety of crushed quarry aggregate, round river aggregates and colored Deco Rock for just about every kind of project from:
low maintenace ground covers, dry stream beds, driveways & walkways, drainage projects, water features and xeriscaping.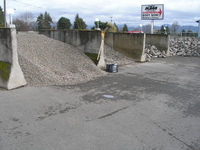 Aggregates from the Willamette Valley of Oregon from sand to large river cobble and boulders. Colors are in the gray...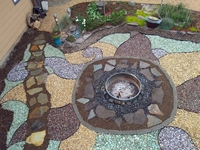 We stock a variety of Colored Deco Rock for the ultimate in low-maintenance landscaping.

Crushed rock from local and regional quarries for use as:base rock underlayment for flagstone walkways and patios, gravel driveways, utility...