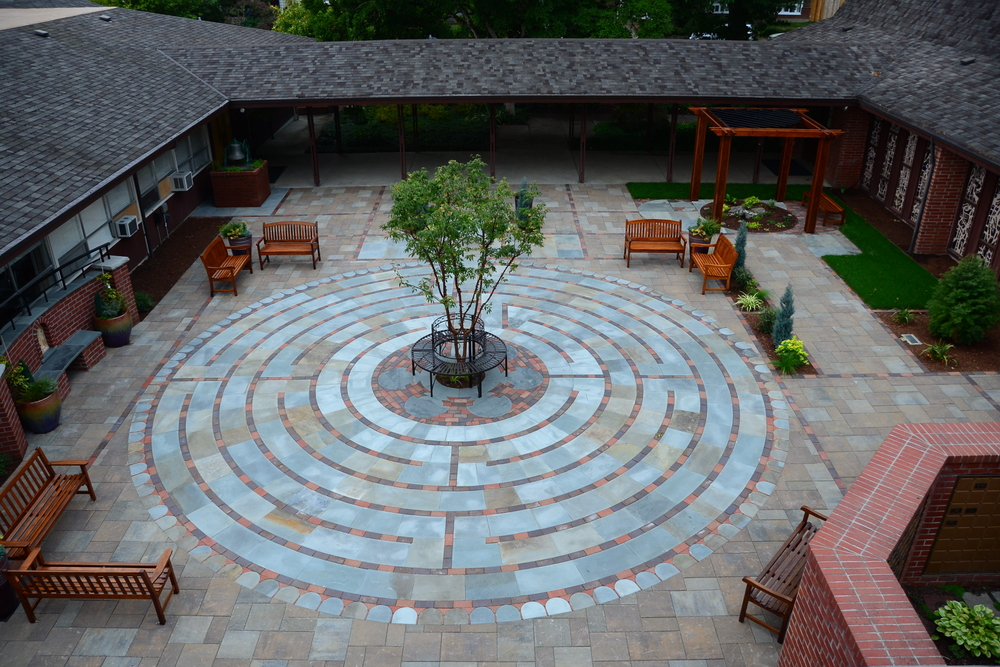 Labyrinth project by Gaia Landscape
Using a mix of bluestone, brick and concrete pavers, Gaia Landscapes of Corvallis, OR created this labyrinth space for a local church.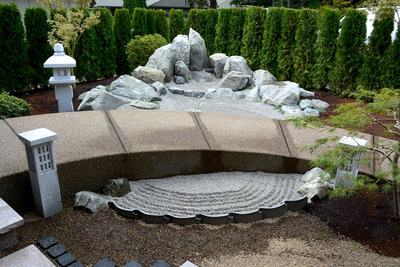 Entry Garden by OwenWakefield Design
Residential entry garden by OwenWakefield Design - Corvallis OR - using granite boulders and featuring Japanese Post lanterns and Oribe Guide Post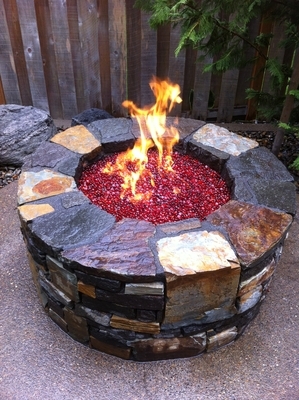 Firepit by Gaia Landscape
Spectacular natural stone firepit using a harmonious medley of stone and tumbled glass beads.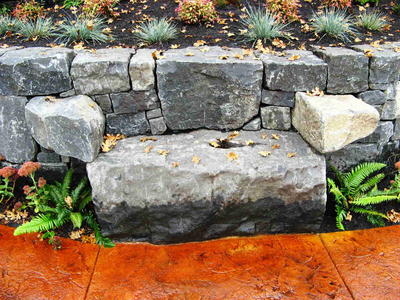 Natural Stone Bench
This natural stone bench was integrated into this black basalt wall by Scenery Inc. The arm rests are what make even more unusual AND appealing!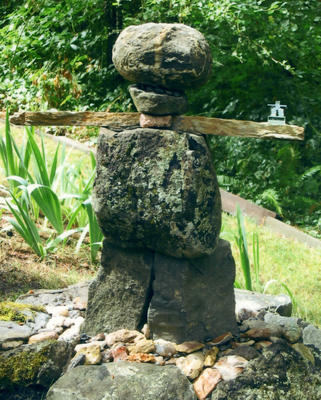 A stone Inuksuk (aka: Eskimo scarecrow)
Native peoples in the arctic built these "scarecrows" along caribou migration routes to help "drive" the animals toward hunting parties. One of our favorite customers, Gary Kirk, built this one at his home in south Eugene.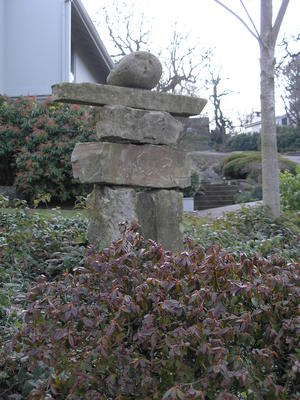 Another Inuksuk
This inuksuk greets people coming up the street past Ruby Brockett's home on Spyglass Drive in Eugene, Oregon.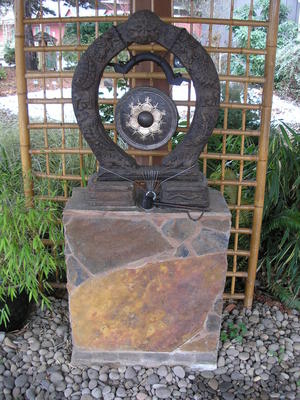 Asian Gong - Bitteroot Pedestal
This traditional gong is the focal point of the Japanese Garden at the Village Green Resort in Cottage Grove, Oregon. The pedestal is faced with Bitteroot stone. Black Mexican Pebbles are around the base.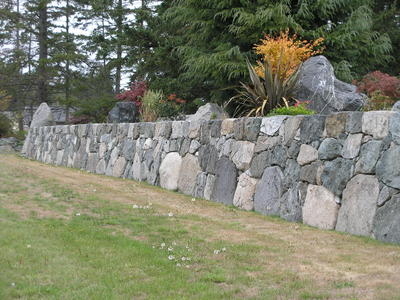 Granite Wall - drystacked
We saw this wall while visiting friends in Anacortes, WA. The artistry and workmanship are phenomenal.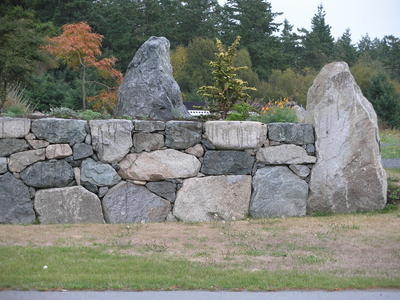 Granite Wall - drystack
Here's another shot of this beautiful wall in Anacortes, WA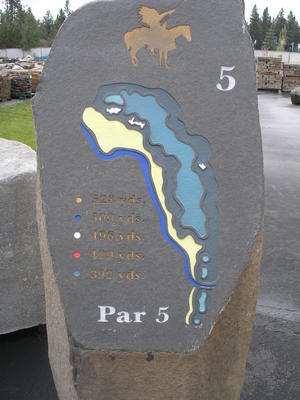 Golf Course Tee Marker
One of our suppliers in Idaho has a full-spectrum stone crafting facility where the sky is the limit. Pictured here is a bronze column that was butt and plinthe cut for vertical display. Then the face was thermal textured in preparation for the sandblasted design of the golf hole.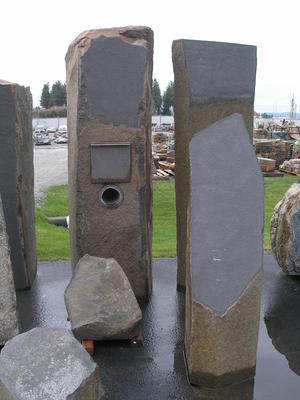 Columnar Basalt Mailbox
The same company in Idaho crafts these columns into giant mailboxes posts. Let the punks try to smash this baby with a baseball bat!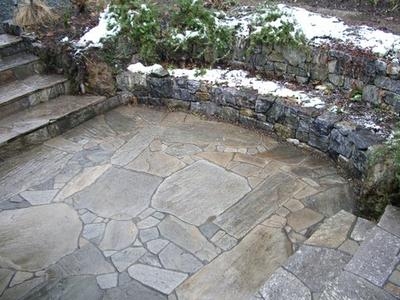 Gold Rush Patio
This beautiful patio and wall was built by Kaiser Stoneworks. The flagstone used was Gold Rush quartzite.