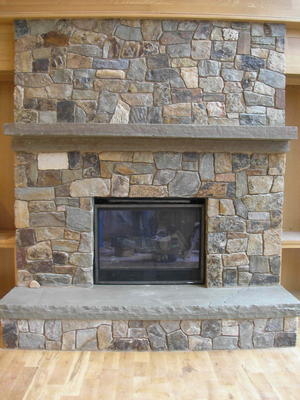 Montana Rustic Veneer - Canyon Creek
Saunders Residence - fireplace by Jeffrey Faville Masonry faced with Canyon Creek Veneer and a Variegated Pennsylvania Bluestone hearth & mantle.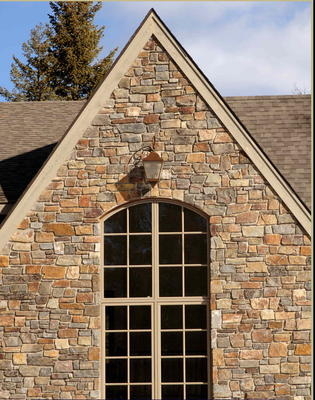 Montana Rustic Veneer - Bitteroot
Another stone from the line of rustic veneers from Western Montana. Bitteroot is a little lighter in color than Canyon Creek with more reds and rusts.