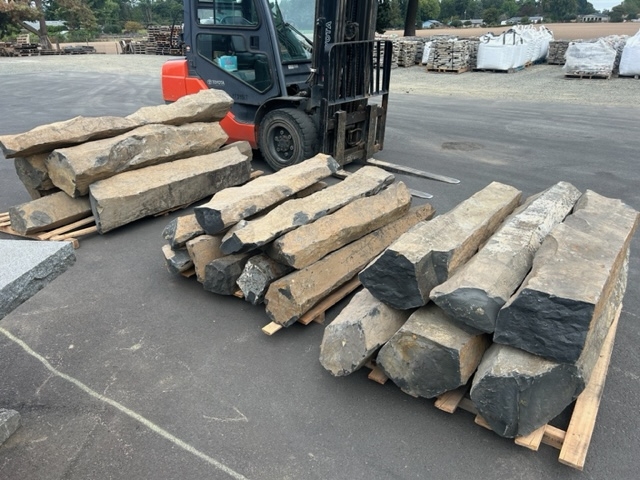 They're Ba-aack! After 3 years of quarry shutdown in Eastern Mongolia, we have found a new source of these elusive skinny basalt columns!
They are running in diameters from 7-12" and come in the following forms...
Raw columns with natural ends 4-8' long. These can be cut to create smaller dimensions or to facilitate vertical placement.
Natural column bubblers bored for fountains with flat-sawn bottoms. 18-48" tall
Polished top and face bubblers. These have dished tops and come in 18", 24", 30" and 36" heights.