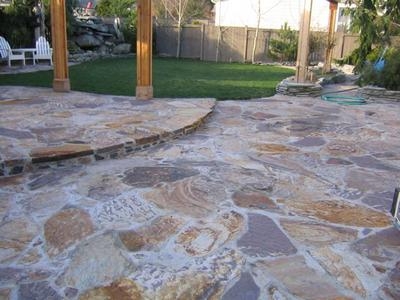 Three Rivers Flagstone Patio
This large, multi-level patio is a striking example of Three Rivers Flagstone. It is mortar set for the ultimate in utility and ease of maintenance.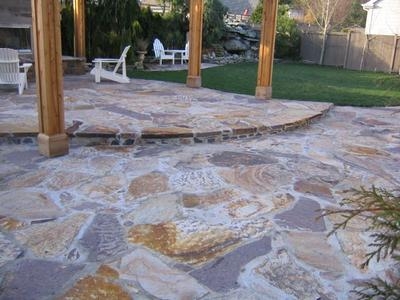 Three Rivers Patio
another shot of this magnificent patio using Three Rivers Flagstone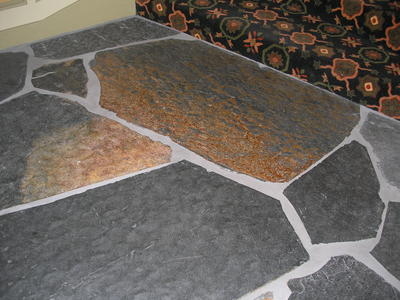 Iron Mountain Flagstone
The Village Green Hotel & Resort in Cottage Grove, Oregon uses natural stone in it's extensive botanical and theme gardens and in it's interior decorating. The lobby features large Iron Mountain Flagstone as flooring throughout!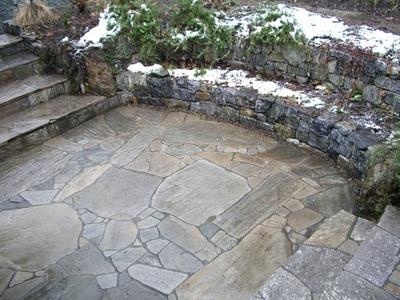 Gold Rush Patio
This beautiful patio and wall was built by Kaiser Stoneworks. The flagstone used was Gold Rush quartzite.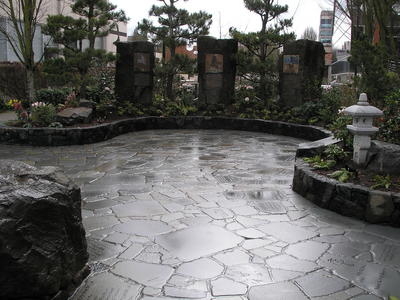 Tumbled Bluestone - Japanese Internment Memorial Garden
Dedicated in February 2007 in Eugene, Oregon, this garden was constructed by Jim Robinson, Daichi Landscape using local basalt for the walls and tumbled bluestone step and flagstone for the paving. Heritage Stone provided engraving of the donor stones.